TWO Mag. 6.0 Earthquakes Strike; Peru Hit Hard   Featured  
Post by  Newsroom    - Apr 18, 2017   - 0  https://i58.servimg.com/u/f58/17/16/51/27/screen14.png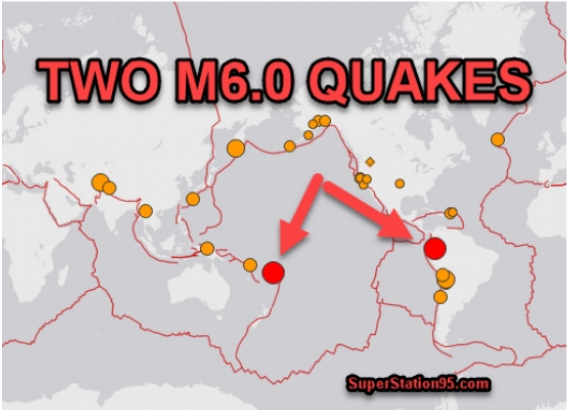 Two STRONG Magnitude 6.0 earthquakes struck opposite sides of the earth today.  The first, near Fiji, was very deep at more than 600km, and was NOT felt widely.  The second, SLAMMED Peru from a shallow depth of only 10km.     
According to the US Geological Survey (USGS) the Peru quake registered as an "8" on the Mercali Shake Scale, meaning the "Perceived Shaking" was "Severe" and the potential for damage is "Heavy."   
https://i58.servimg.com/u/f58/17/16/51/27/screen16.jpg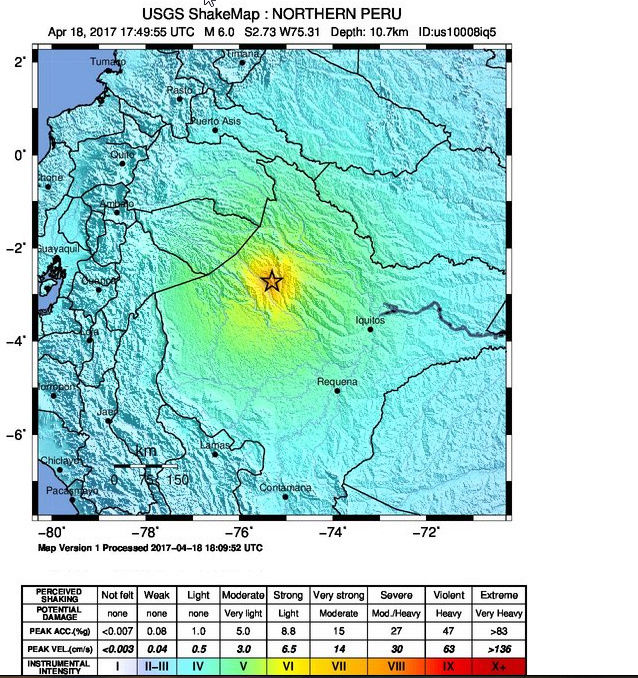 The shallow depth of the Peru quake meant it was felt over a VERY wide area, and the USGS shake models show it was felt not only in Peru, but also in Ecaudor, Columbia and western Brazil! 
 https://i58.servimg.com/u/f58/17/16/51/27/screen15.jpg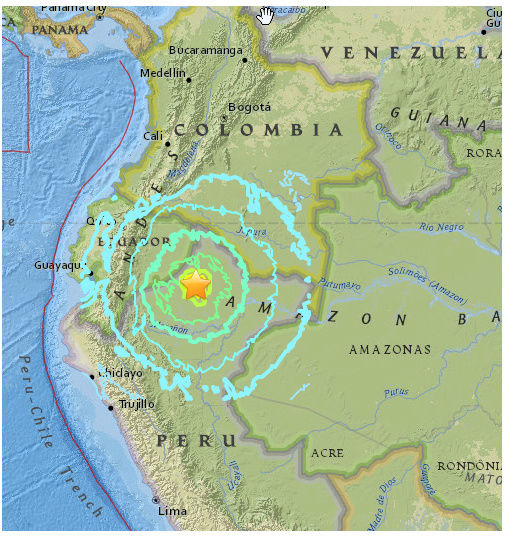 Widespread damage is likely.  Reports have not come in yet as to the damage, injuries or deaths, so this story will be updated as info becomes available.
Last modified on Tuesday, 18 April 2017 14:37