I live with this nonsense every day. This is Cali-porn-icate where anything, and I do mean anything, goes. Well, except for common sense about practically everything, especially God. As a result I don't have many friends and the few I have are mostly secular, gay, and/or just plain weirded out most of the time.
On gender: look in the mirror. If you have an innie you're a girl, and if you have an outie you're a boy. See how easy that was? Problem solved!
If I had a nickel for every gender there is I'd have TEN CENTS!
I'm not known to be real tolerant.
@Dove - yeah, we're in it all right. Bout time you grocked that. Welcome to the "as in the days of Noah" club. I'm just teasing you so don't take it personally dahlin'.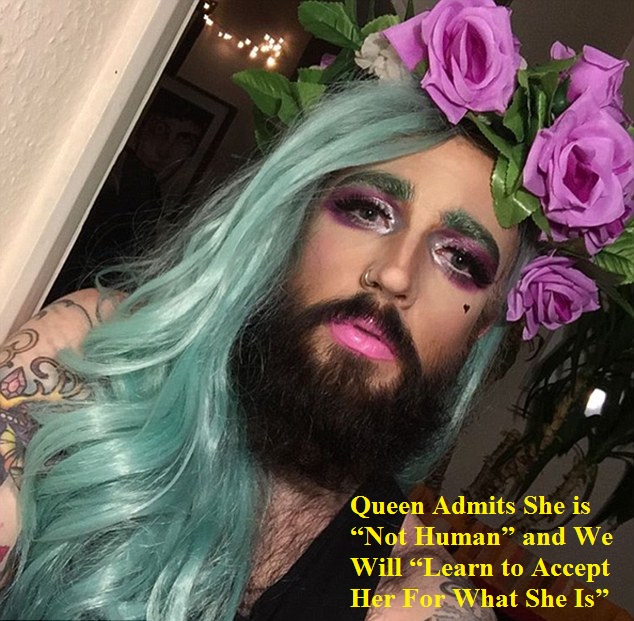 Lord help me to be the person my dog thinks I am. Amen.