Looks like this story is being picked up and reported by multiple sources. I hope the poo hits the rotary wind generating machine over this. I'm just gonna link to the ZeroHedge article below. Up to you to click link to read it as it's pretty involved.
ZeroHedge wrote:

Bombshell Report Catches Pentagon Falsifying Paperwork For Weapons Transfers To Syrian Rebels

http://www.zerohedge.com/news/2017-09-13/bombshell-report-catches-pentagon-falsifying-paperwork-weapons-transfers-linked-orga

Wikileaks Twitter picked up on this as well. Screen capture and info to WL Twitter page below.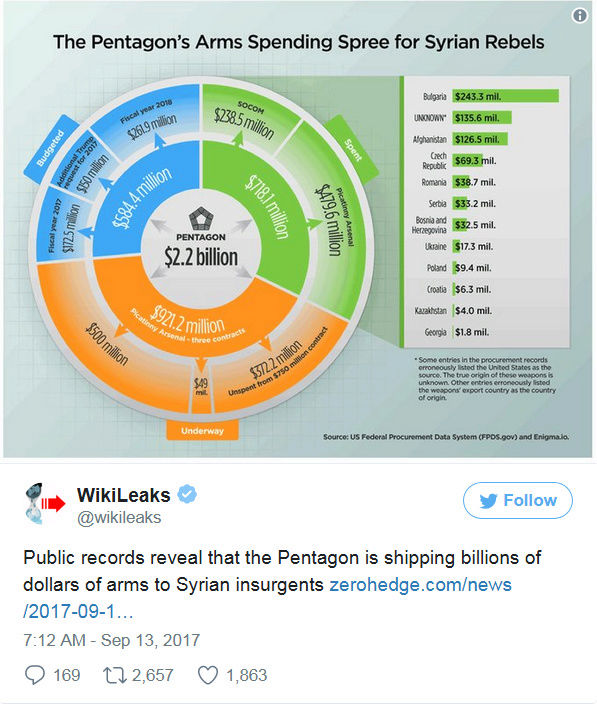 Only a sacrifice will appease the Hawaiian volcano god Pele.
Obama, will you take one for the team?