The person hanging on the far left in the image is a woman, Mary Surratt. She was implicated with the other three in the plot against Lincoln.
Many at the time felt the government would never hang a woman. On the morning of the hanging, her attorneys asked a DC court for a writ of habeas corpus, arguing that the military tribunal had no jurisdiction over their client. The Court issued the writ, but when President Johnson was informed of this, he cancelled the writ (under the authority granted to him by the Habeas Corpus Suspension Act of 1863). Mary was then promptly hung along with the other conspirators. 
https:// en.wikipedia.org/wiki/Mary_Surratt 
No civilian court was able to stop the President in executing justice. 
Reflect on this.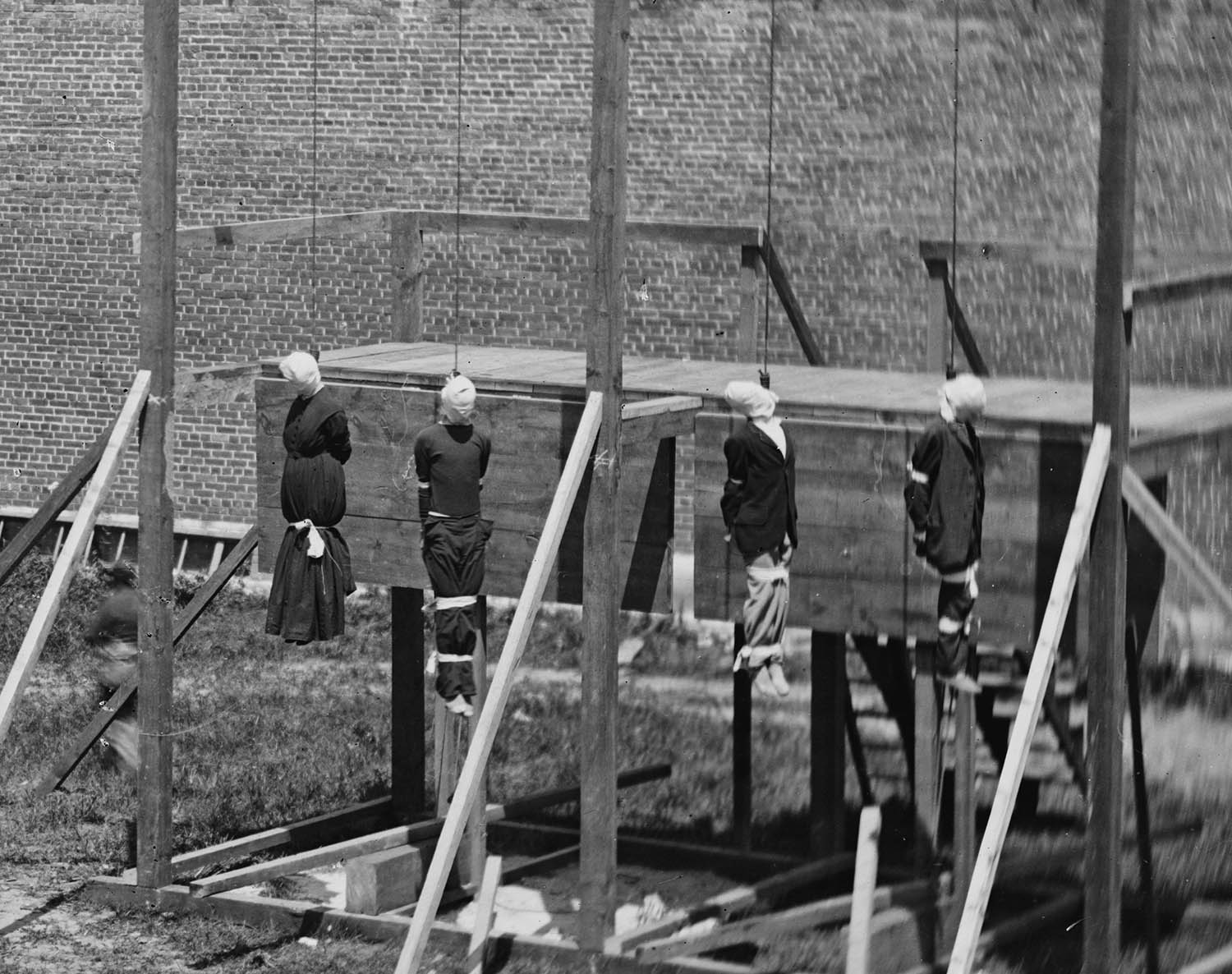 Random Thoughts & Things Rattling Round Inside My head This Week
Ruth Bader Ginsburg has become as elusive as the mysterious Sasquatch
– (update) Sasquatch has been sighted –

Earworm from 1979: (Disco Warning)
Ring My Bell – Anita Ward  https://youtu.be/LvKUjl8qGKw
God shave the queen
Lettuce Romaine Calm
How many bullets did we dodge when Hillary lost?