Its official and happening on June 12 – and just happens to be on my 66th B-day. What a great B-day present, huh? This old fart is happy about it. I never thought I would see this happen in my lifetime.
https://mobile.twitter.com/realDonaldTrump/status/994587349718847489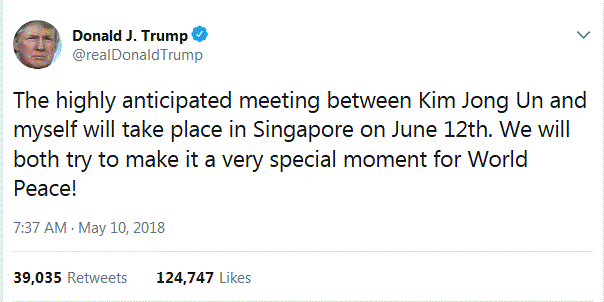 American Patriots will be voting straight
Republican tickets in November.
We don't want the Democrats frickin' with the USA any more.
Head 'em up and move 'em out!!!