Follow along . . .
www.justice.gov wrote:

Today, Mexican authorities extradited Sinaloa Cartel leader Damaso Lopez Nuñez, also known as "El Licenciado," to the United States to face drug trafficking charges filed in the Eastern District of Virginia.
The whole banana linked below. It's a really fun read so indulge yourselves. 
https://www.justice.gov/opa/pr/senior-sinaloa-cartel-leader-extradited-united-states 
After you've digested the above chew on the text in the indictment linked below. Screenshot of the indictment juicy bits appears below with my underlines in red. 
https://www.justice.gov/opa/press-release/file/1078576/download 
That's 10 Billion - yes
BILLION
with a B dollars. GOT THAT? How much is that wall gonna cost? 10 billion would go a long loooong way. 
Any questions?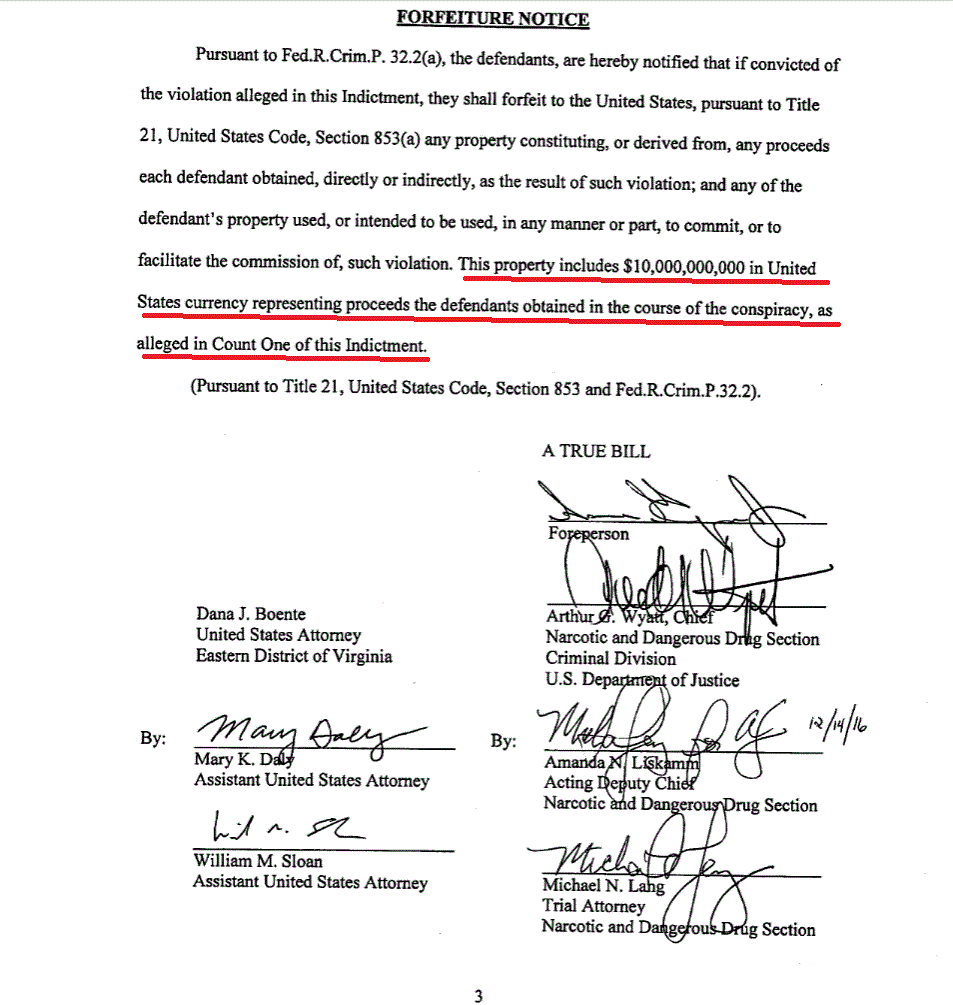 Ya can't a fool me.
Everybody knows there ain't no such thing as a sanity clause.

HO HO HO