For the members here some of this is old news, (some new), but I have to repeat myself, are the new comers here will not know what I'm talking about.
I once ask Dove if she believed it was God guiding me, and she believed so. Thanks Dove love you for that.
I rendered the 2006 ESA image of Cydonia Mars the way God told me. It was first time out, and I repeat first time out not trial and error. That produced the 4 living Creatures, Revelation 4:7. I then inverted the gray scale of that image, and what then appeared was the outline of my home and  the symbol for Scorpius above my home in the upper left corner. 
God had told me to view the Heavens on what I was told was 4-6-33 for Jesus's Resurrection. The Moon was with Scorpius's brightest star Antares, which lies at Right Ascension 1630 my home address and the Sun was in Aries the Ram, which is next to my home. So what God was showing me that Antares location was important to what I was being shown.
 I am on a quest to prove God really did touch me back in Sept 5, 2005 and has several times since then. I say God left me proof that it was I to show you the 4 Living Creatures of the Bible. To prove to none believers that the Bible is real. (That is a poke at Ancient Aliens).
So here are the images again with a short explanation.
The first image 2006 ESA image of Cydonia Mars, The 4 Living Creatures, Revelation 4:7, The 4 Gospels.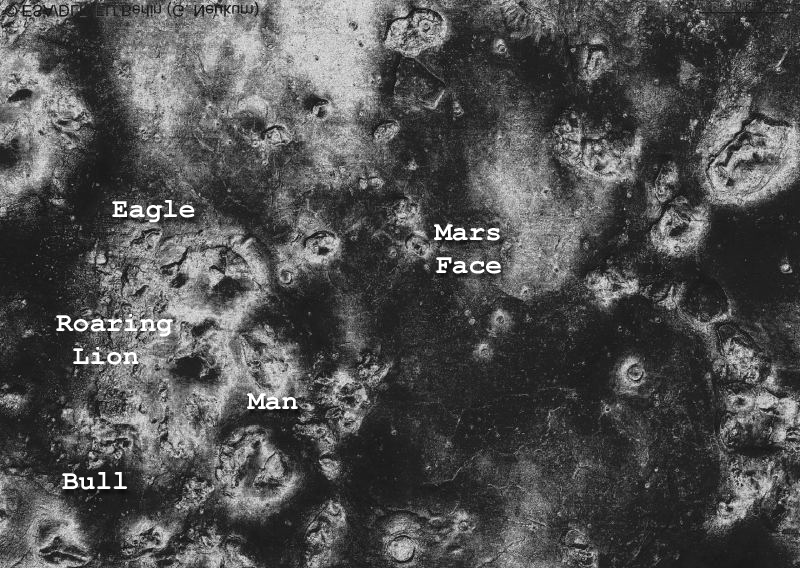 The next image is inverted gray scale, which shows my home with the symbol of Scorpius constellation which lies at Right Ascension 1630 my home address, with the Ram also. This image is what had me look into Antares the brightest star in Scorpius.
Jesus Resurrection 4-6-33, Roswell NM July 4,1947, Moon landing 7-20-1969, Viking 1 Orbiter launch date 8-20-1975, The Face on Mars Comic Book 9-5-1958.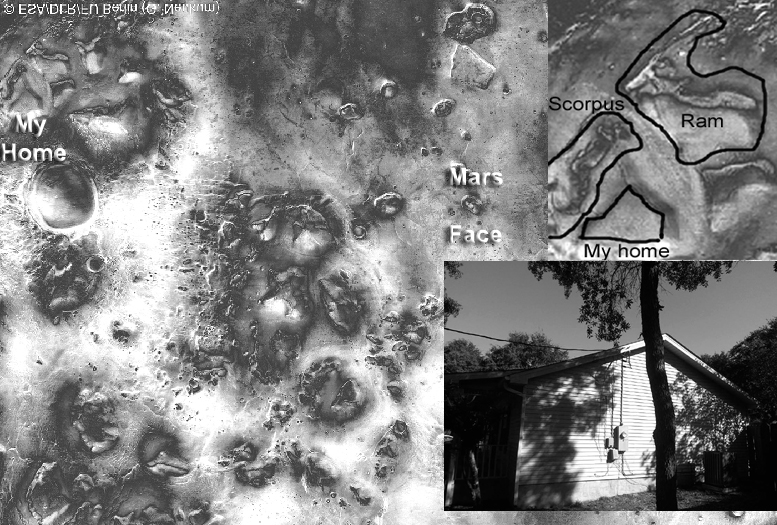 More to come.