Funny.
More collusion:
It was revealed Tuesday Night that Sen. Dianne Feinstein (D-CA) indeed invited Parkland father Fred Guttenberg, who attempted to shake Supreme Court nominee Brett Kavanaugh's hand during his confirmation hearing before the Senate Judiciary Committee.
After committee members took a recess Guttenberg attempted to shake Kavanaugh's hand. Shortly after the incident, Guttenberg claimed in a tweet that Kavanaugh "turned his back to me and walked away," suggesting he didn't shake his hand because the Judge "did not want to deal with the reality of gun violence."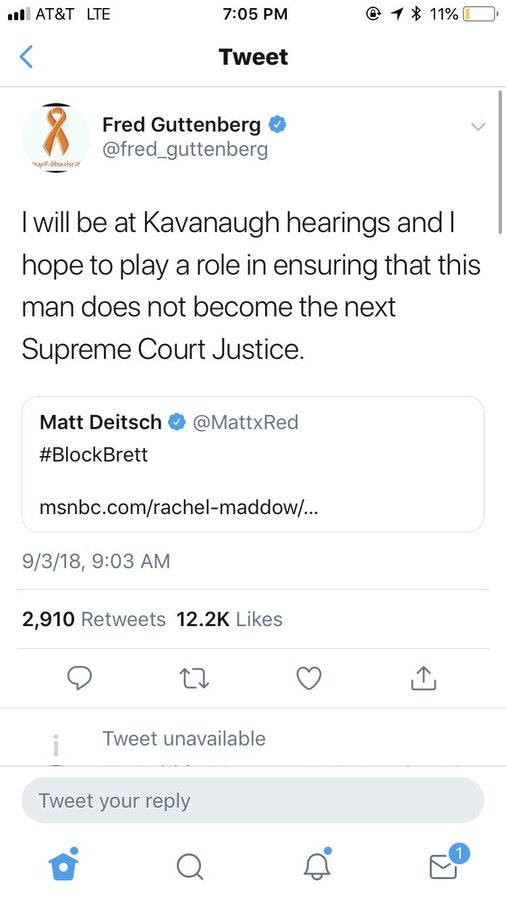 --------------------
BREAKING: Chuck Schumer Led Conference Call To Plot Disruption & Chaos At Kavanaugh Hearing
September 4, 2018 Chuck Callesto
87
Share[url=https://twitter.com/intent/tweet?text=BREAKING%3A Chuck Schumer Led Conference Call To Plot Disruption %26 Chaos At Kavanaugh hearing&url=https://ilovemyfreedom.org/breaking-chuck-schumer-led-conference-call-to-plot-disruption-chaos-at-kavanaugh-hearing/&via=ILMForg]Tweet[/url]
With in the opening seconds of the Kavanaugh hearing democrats began a plotted disruption designed by leading Democratic lawmakers to create Chaos; trying desperately to stall the opening stages of the hearing.
Here's what NBC's Kasie Hunt reported:
"Democrats polluted coordinated protest strategy over the holiday weekend and all agreed to disrupt and protest the hearing, sources tell me. Dem leader Chuck Schumer led a phone call and committee members are executing now," she tweeted.
Watch as Sen. Dick Durbin (D-Ill.) confessed that the interruptions occurring during Brett Kavanaugh's hearing had been planned during several phone calls with Democrat leadership over the weekend:
--------------------
That's enough for awhile.
My sheep hear my voice, and I know them, and they follow me: 
 and I give unto them eternal life; and they shall never perish
  John 10:27,28
G
reater is He that is in you, than he that is in the world. 
 1 John 4:4