Peeps, I had one heck of a search to find a copy of this. Lin Wood was on yesterday with Thrive Time and it has been or is' being removed from the internet as fast as lightning. Every source I found linked to a dead end - 404 - file not found - page doesn't exist.  Go ahead and try finding this on your own and you'll hit the same walls that I hit. Fortunately I did find a copy but how long this one will last is anyone's guess. I immediately saved it to an mp3. Something must be inside this one that hit a mighty sensitive nerve.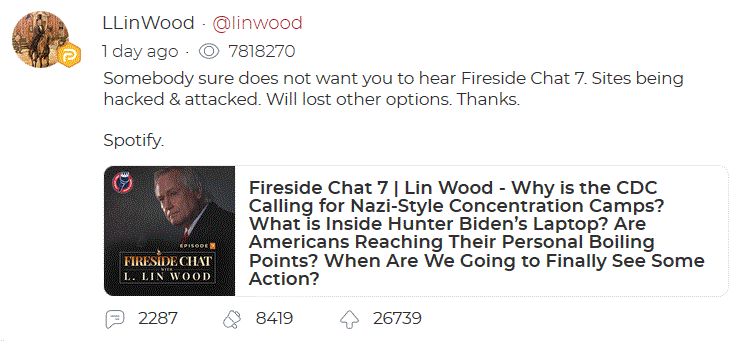 LENGTH: 90 minutes 
https://rumble.com/embed/v9zoa9/?pub=4 
They aren't people.
They are monsters from the pit of hell.
Demons in human skin-bags.
Treat them as such.