Anything is possible. Actually, i found this video while searching for information about the King of the South in Daniel 11, who i just can't seem to put my finger on. It's my thought that the King of the South will be associated with the Islamic states and Mahdi but from exactly where, i don't know.
Right now, i'm still seeing the King of the North as being a British, EU (German), Russian alliance, although i know there are other thoughts on the matter which may very well hold some important clues to the bigger picture.
Currently, i'm looking into the whole 666, King of Tyre, Solomon matter and what exactly does it have to do with the Queen of Sheba who may have Saudi Arabian ties, as in Sheba and Dedan from Ezekiel 38. Maybe it all ties in together. There's much more to this that needs to be uncovered.
Here's a screen-shot of Tyre's merchant route from the video.
This is the Flag of the British East India Company as it looked from 1707-1800.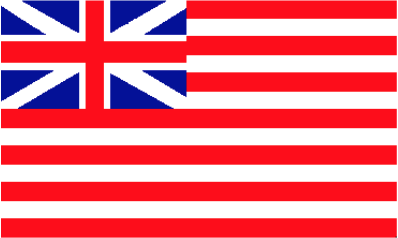 https://en.wikipedia.org/wiki/East_India_Company
This is the first national flag of the US called the Grand Union in 1776.
https://en.wikipedia.org/wiki/Grand_Union_Flag
The power of the seas that the British East India Company had may be the reason that Admiralty, Civil or UCC Law is based in the City of London. It would also give credence to associate the eagle's wings on the lion in Daniel 7:4, with the US of A.
https://en.wikipedia.org/wiki/Admiralty_law